Custom wine storage in Miami
Wine storage Miami – We at Delta Woodworks know that choosing the perfect wine storage solution for you can be stressful, but also exciting. Thankfully our team has many options to choose from so whether you're looking into custom racks or just some ideas on how best to use up those unused closets in houses we've got what it takes.
When you invest in custom wine storage, it should be for more than just cosmetic purposes. Our high-quality products and durable workmanship will ensure that your investment lasts longer than anything else out there so don't settle on the second rate.
Wine storage is something that can be really tricky to find the perfect one for you. That's why we offer a wide range of options at Delta Woodworks, from traditional shelves and racks all the way up to customized solutions tailored just for your needs. Our experienced team will work hard with every customer until they're satisfied not only with what product he or she chooses but also with how much money could potentially save during this process.
The fast-paced world we live in nowadays means people want their wine storage in Miami installed quickly. Well, we are proud to say that our designs can be both innovative and maintain high standards throughout all stages from the design process down to low production time frames which only last 4-8 weeks.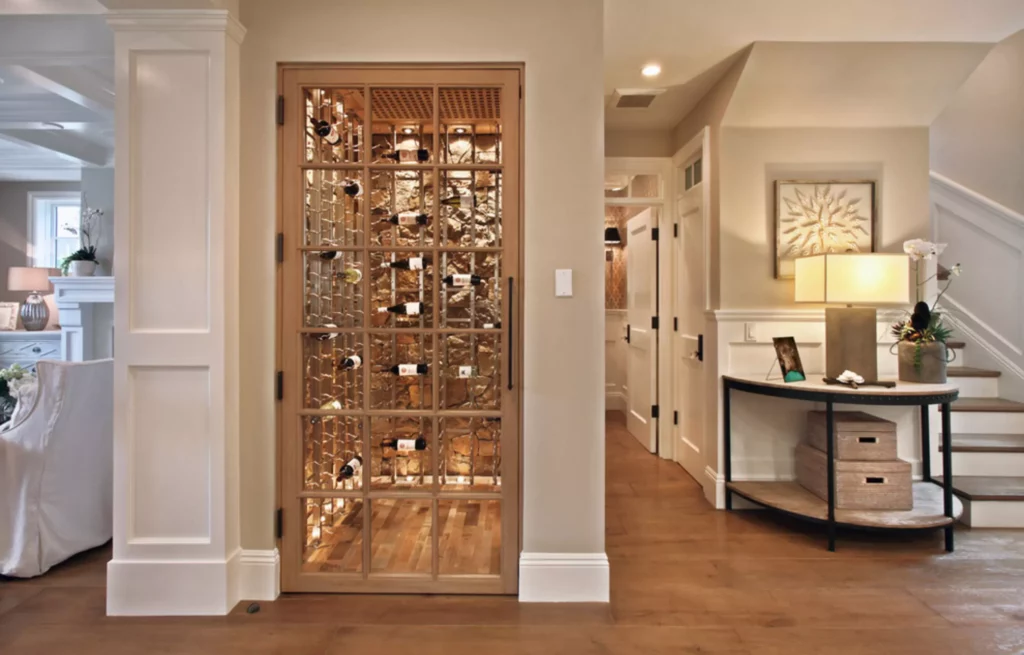 Top wine storage Miami
Invest in quality wine storage and find the perfect design for your home. We offer many different styles, from modern to traditional – there's a solution waiting here that will fit any taste.
Wine is one of the greatest drinks in life. The perfect wine storage can transform any space into something that's just flawless for you. Our designers will help make your vision come true, whether it be hidden shelves or built-in cabinets under stairs and closets – we've got all options covered with custom designs by default at this point.
4-8 weeks turnaround time – Made in USA
We offer the fastest turnaround time on wine storage. With 4-8 weeks to wait, you can save money and get what you need faster than ever before. All of these are made in south Florida so when it comes down choosing your next set-we've got them covered for you.
If you're looking for a company to install wine storage in Miami, look no further than Delta Woodworks. With our craftsmen's decades-long experience and expertise on hand when it comes time for installation – along with all the effort necessary during installation from start until finish, you can be sure that nothing will go wrong.
Modern wine storage in Miami
Delta Woodworks is a company that creates one-of-a-kind pieces using quality materials and skilled craftsmanship. Every person's project deserves personalized solutions, which means no two projects are ever alike.
Imagine the perfect space for your wine collection. Delta Woodworks can help you make this happen with their years of experience and creativity, whether it's a custom-designed room or an old one that needs some updating.
Here at Delta Woodworks, we believe that quality matters more than anything else. We have been a leader in our industry for years because when it comes to wine storage Miami design and service- nothing can beat us around south Florida.