Thinking of upgrading your kitchen cabinets Delray Beach?
Kitchen cabinets Delray beach – kitchen design is all about choices. Choosing the right one for you can be difficult, but our team will ensure that every project meets high standards in terms of workmanship so no kitchen leaves an impression other than perfection.
We know you want a product that will last. That's why we make sure our products are durable and high-quality so your money can go towards something more important than replacing the same old thing again soon after purchase.
We know that you want to get your project done quickly and efficiently. That's why, with us at every step of this process including design through installation – not only do you get amazing craftsmanship but also fast turnaround times so how long does taking all those steps usually take? 4-8 weeks max.
Made In USA – Turnaround Time Of 4-8 Weeks
The solution to your needs is right here. We have a short turn-around time, which means people can save money on their next set by getting them manufactured in Florida and not having any delays or waiting around for the product they want.
If you're looking for kitchen cabinets design ideas, or want to know what type of cabinets are right for your home and budget – look no further. Delta Woodworks has it all at competitive prices. We provide everything needed including wood panels that can turn any space into a beautiful kitchen without breaking the bank while also offering an entire supply setup so we'll be there every step along on this exciting journey towards making things happen.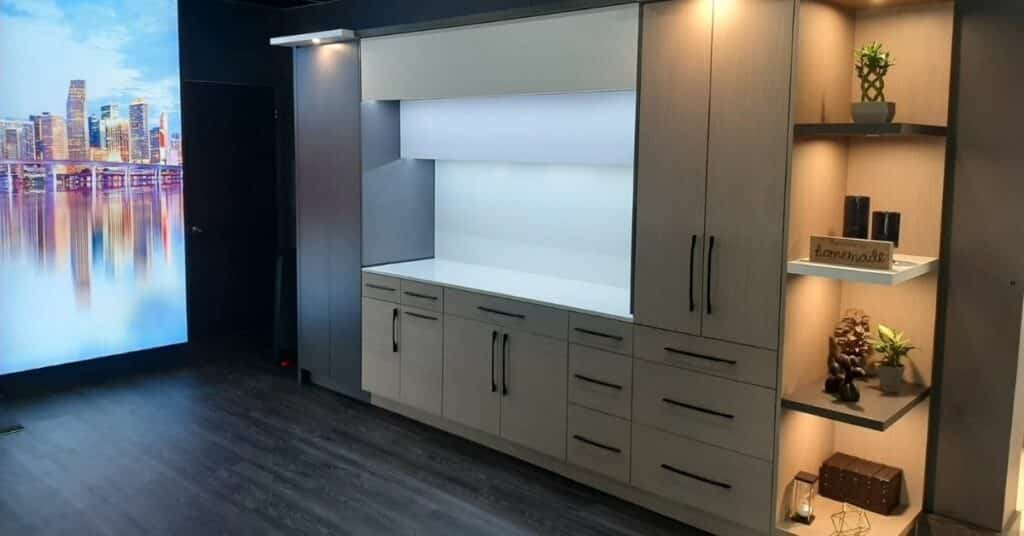 Modern Kitchen Cabinets Delray Beach
Not only will our designers help you design a kitchen that's as beautiful on the outside as it is inside, but they'll make sure every detail has been considered to create an elegant space. With options for both traditional and modern designs in mind- no matter what style appeals most—you can be confident knowing Delta Woodworks offers something perfect just waiting at their doorsteps.