Quality RTA Kitchen Cabinets
Welcome to Delta Woodworks. We are thrilled to offer you the best and most affordable RTA kitchen cabinets in the market. Our extensive collection of styles and designs makes us confident that we have the perfect RTA cabinets to meet your needs and preferences.
Amazing work!! Unbelievable! Ozzie helped me so much and the work was spectacular. He gave me a cheaper price then any other quote I got and finished before the date he said. Ask for Ozzie he's the best
Nuestros amigos! My needs were simple, I wanted a few shelves for existing cabinetry and required two finishes. Delta greeted me warmly, gave me a tour of their workshop and showroom (both extremely impressive), matched my shelving finishes and had them cut to size in just a few days. Had I found them first I would have avoided weeks of "job too small", "job too big" no response, no service and no follow through. Delta understands the value of great customer service and customer relations. By the looks of their showroom they are leaders in their craft. We are considering converting a bedroom to a den and I will hire them and no other to do the work. I suggest you do the same for all your cabinetry and storage needs.
Cannot stress enough how great Delta is at their craft. The owner, Ozzie, is extremely professional and will find a solution to any problem. Highly recommended for any woodworking needs!
Excellent quality and finished on time! Most of my friends who have done their renovations have complained about the job taking a week to two weeks more than expected. So we were very happy with that and the results of quality and build is beyond expectations! Will be recommending to anyone I know renovating.
Customer service was great. Walked me threw the process and gave me many options. Was ready earlier than the expected date which was awesome. Installation was professional and quick. Love you guys. Will def do business again
I have just leased a new office space in Miami a few months back. I was a little bit skeptical at first if they can catch up within a few weeks and deliver my "office space design in miami". "Delta Woodworks" is one the best promising company was worthy for me to drive back and forth from Miami to Fort Lauderdale, they were fast, on time and professional as it could be.
We had new kitchen cabinets made and installed by Delta Woodworks. From the start of the project Ozzie and his team did a great job with helping us find colors and material to make our kitchen look beautiful. We love how our kitchen came out, it's the focal point in our home.
Michelle Ramot
2022-03-17
It was a pleasure doing business with Delta woodworks, we did our kitchen and costume closets with them , they are super professional offering high quality materials. We are highly recommend them.
Our RTA kitchen cabinets are designed to be easy to assemble and install, which means that you won't have to worry about hiring a professional contractor. With our step-by-step instructions and simple hardware, you can have your new cabinets ready in no time.
Why Choose Our RTA Kitchen Cabinets
Affordable Pricing: Our RTA kitchen cabinets are priced to fit any budget, without compromising quality or style. We believe that everyone should have access to high-quality kitchen cabinets without breaking the bank.
Durable Materials: We use only the best materials in the construction of our cabinets, ensuring that they will stand up to the wear and tear of everyday use. Our cabinets are made from solid wood, plywood, and MDF, which makes them strong and durable.
Customizable Options: We offer a wide variety of styles and finishes to choose from, allowing you to customize your cabinets to your personal taste. Whether you prefer a classic or modern look, we have the perfect cabinets for you.
Easy Assembly: Our cabinets are designed for easy assembly and installation. With our detailed instructions and simple hardware, you can have your new cabinets assembled in no time.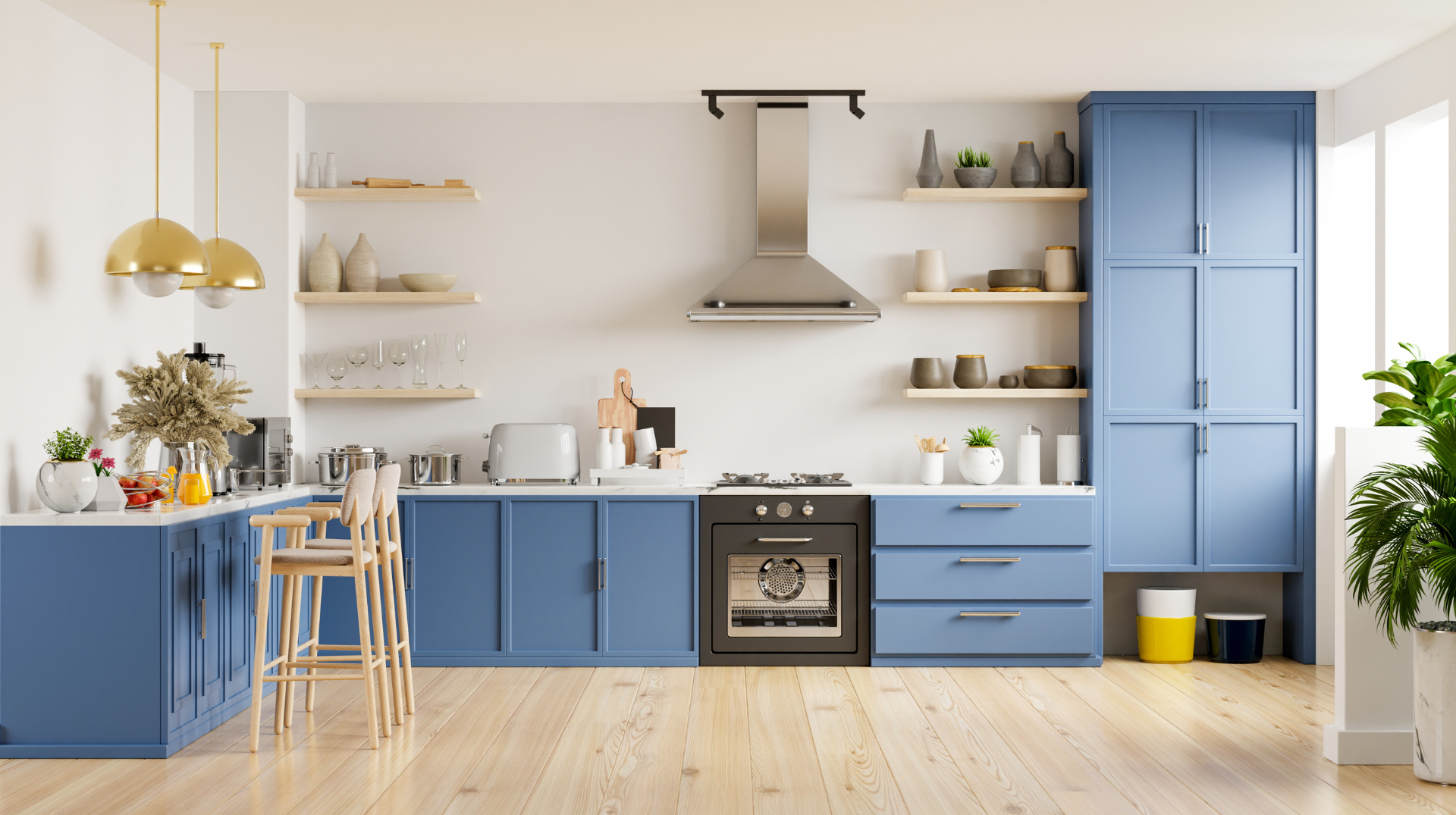 Our RTA Kitchen Cabinets Styles
We offer a wide variety of cabinet styles to suit your needs and preferences. From modern to traditional, we have the perfect cabinets for you. Some of our most popular styles include:
Shaker: With its simple and timeless design, Shaker-style cabinets are a popular choice for many homeowners.
Raised Panel: These cabinets have a classic and elegant look, making them a great choice for traditional-style kitchens.
Flat Panel: Flat panel cabinets offer a clean and modern look that works well in contemporary kitchens.
Custom Cabinets: If you have a unique vision for your kitchen, we can create custom cabinets to meet your exact specifications.
We are committed to providing you with the best RTA kitchen cabinets in the market. If you have any questions or need help choosing the perfect cabinets for your kitchen, please do not hesitate to contact us. We look forward to hearing from you.