Thinking of upgrading your kitchen cabinets Boca Raton FL?
Kitchen Cabinets Boca Raton FL – When people think of a kitchen, they usually imagine it as just another room in the house. But why not make yours stand apart from all others? Our design team has some great ideas for making sure that you've got high-quality craftsmanship and style.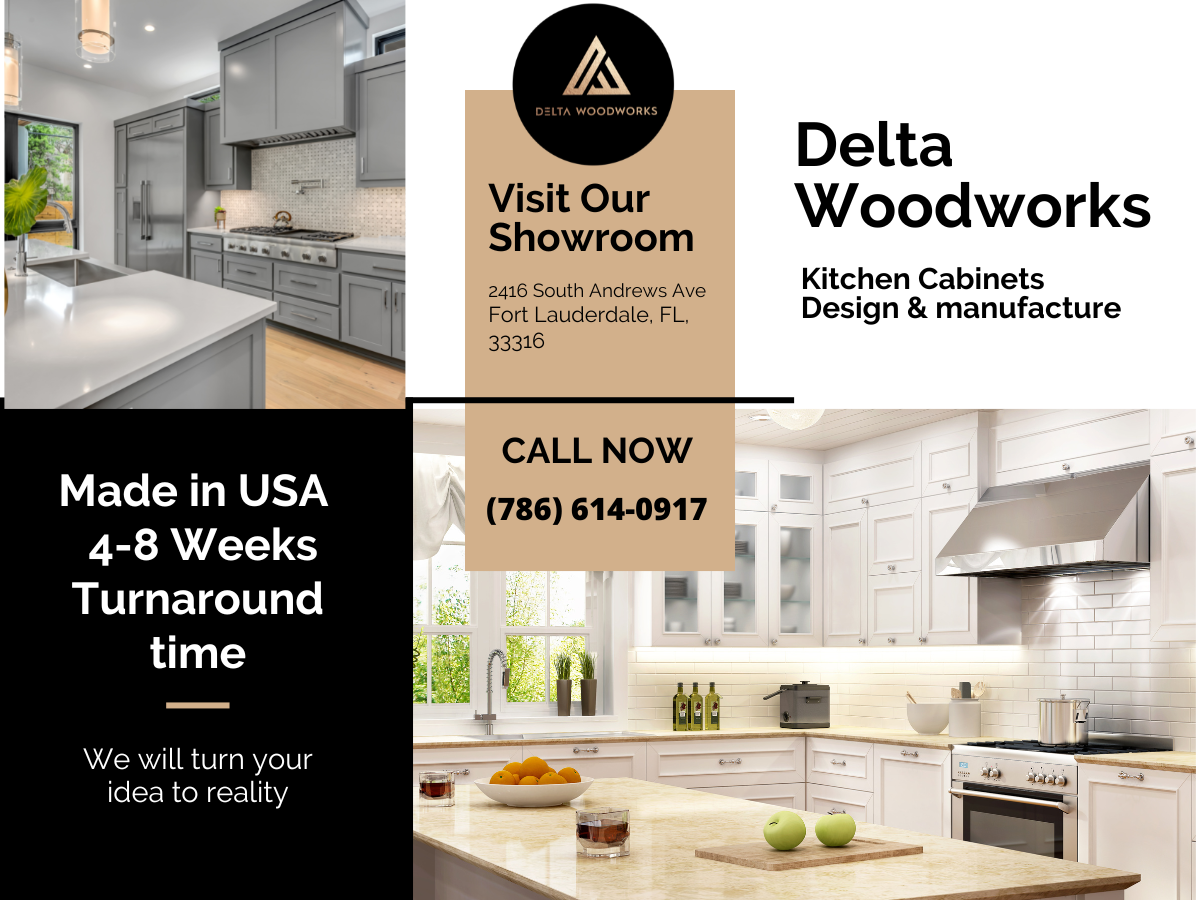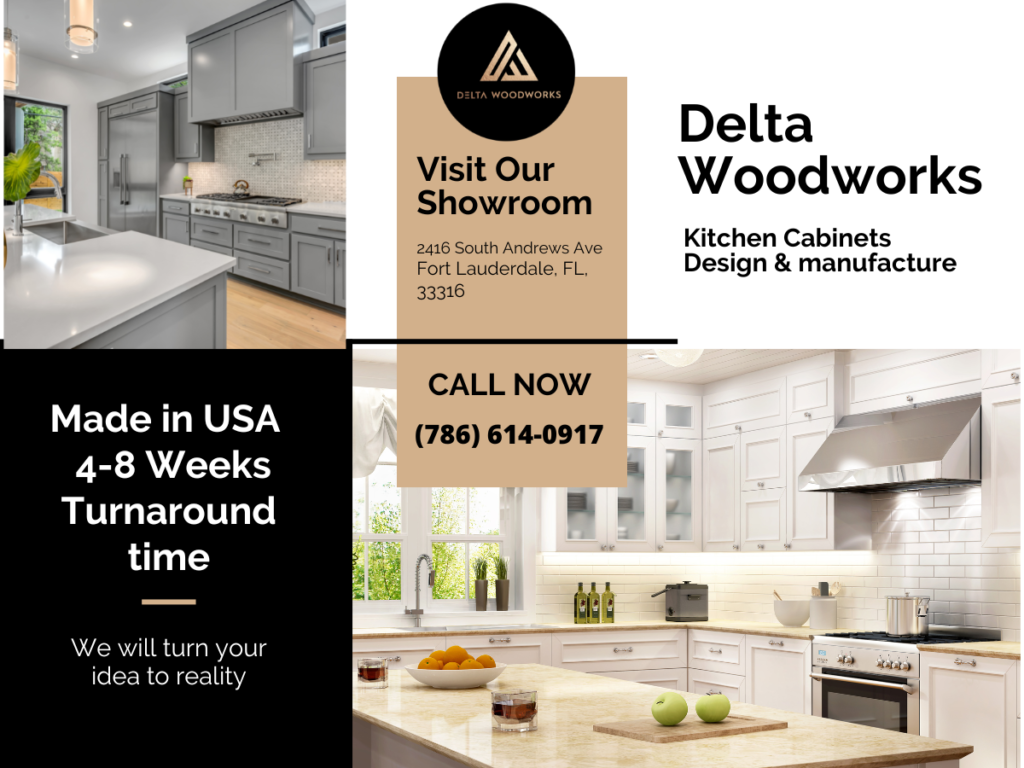 You can count on us for high-quality products that will last longer than other brands. We don't want you to waste your money, so we make sure the fixtures and materials are durable – not wasting time renovating only for it all to go wrong because something was poorly made.
We're here to take your project from start, all the way through installation. Our innovative designs paired with high standards of craftsmanship means we can offer fast turnaround times that are 4-8 weeks less than what you would expect.
4-8 Weeks Turnaround Time – Made in USA
We're here for you, no matter what your needs are. If new kitchen cabinets in Boca Raton FL sound like a great option to improve the look and functionality of any home – we can help. We offer quick turnaround times so that people save money by getting their next set right at Home alongside having an efficient process from the start to finish without delays or waiting around.
We at Delta Woodworks are experienced in the industry and can assist you with your kitchen cabinet design needs. From getting just one panel or an entire supply set up, we'll provide everything necessary for project requirements – count on us.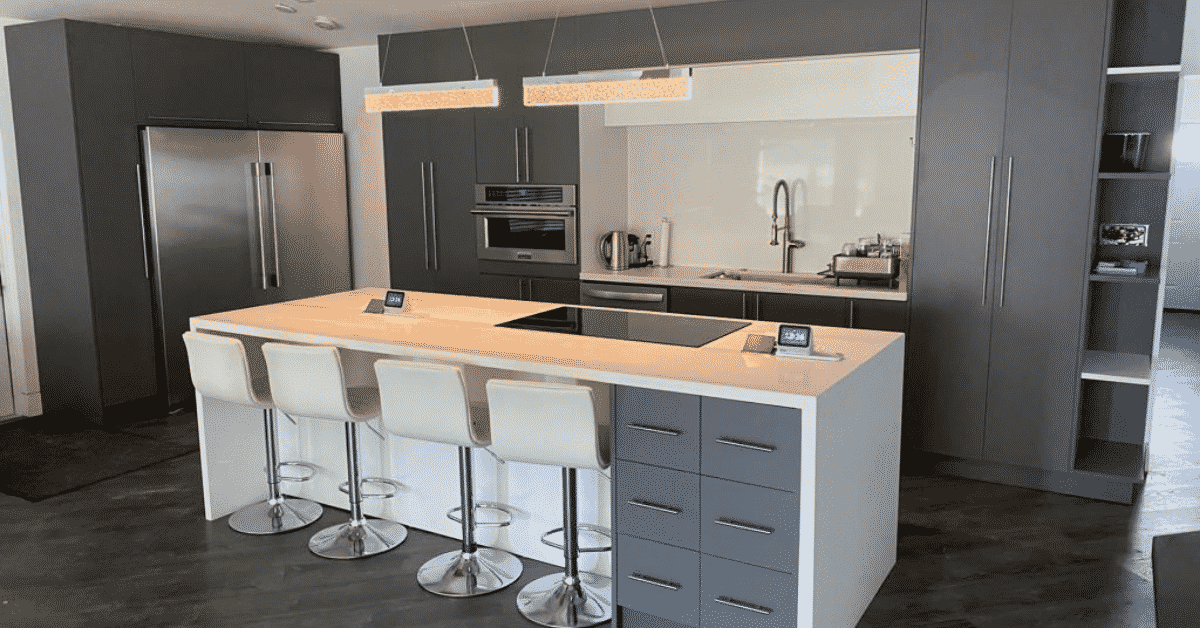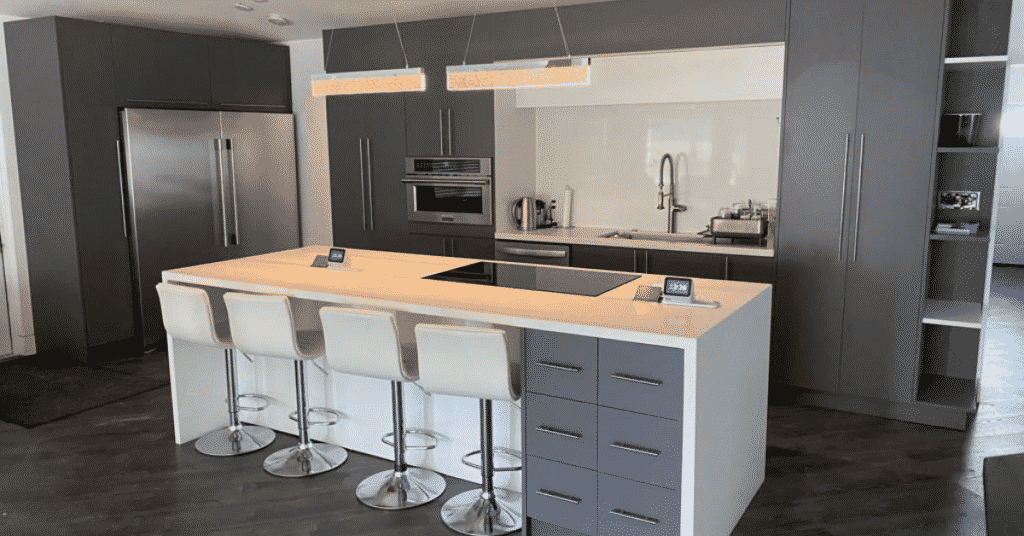 Modern Kitchen Cabinets Boca Raton FL
We're not just making your kitchen look good, we are capturing all of the elegance and beauty you want in a space. Our cabinets will show off every aspect to perfection so that when people come over they'll be blown away by what's inside.
Delta Woodworks offers the best of both worlds in terms of craftsmanship and design. Their material selection is unparalleled, with options for every kitchen style imaginable – from traditional to modern.