How To Clean Kitchen Cabinets – There is no need to call professional cleaners at this point, dealing with the dirt and the germs around can be done by yourself. For those of you who don't know how to clean kitchen cabinets, don't worry, we will help you.
Kitchen cleaning has never been this easy. The newly crafted pad will loosen and remove all grease, sticky mess, and stains from kitchen cabinets. The pad is infused with wood fiber which acts as a natural cleaner, loosens grim, and tightens the surface of the cabinet. This can help in restoring the beauty of your cabinet and improve its performance.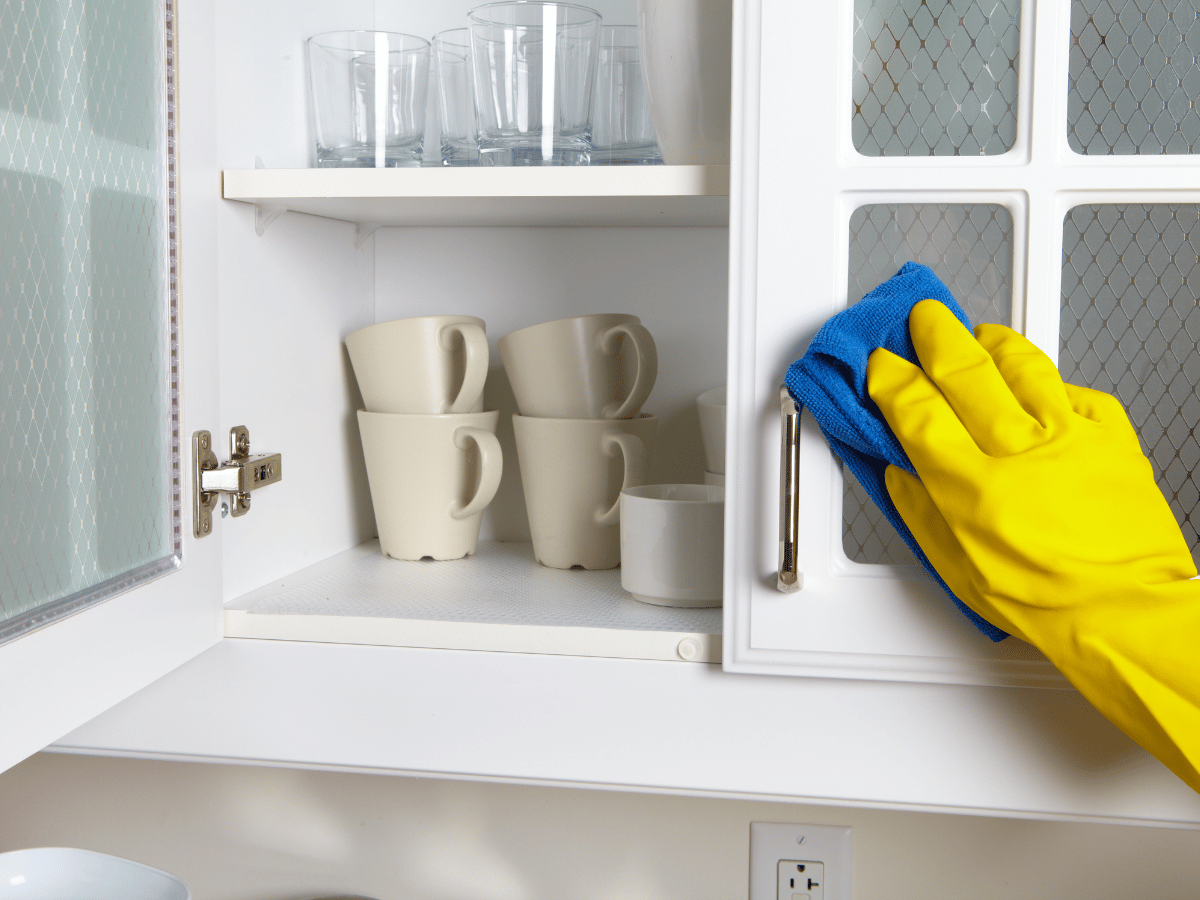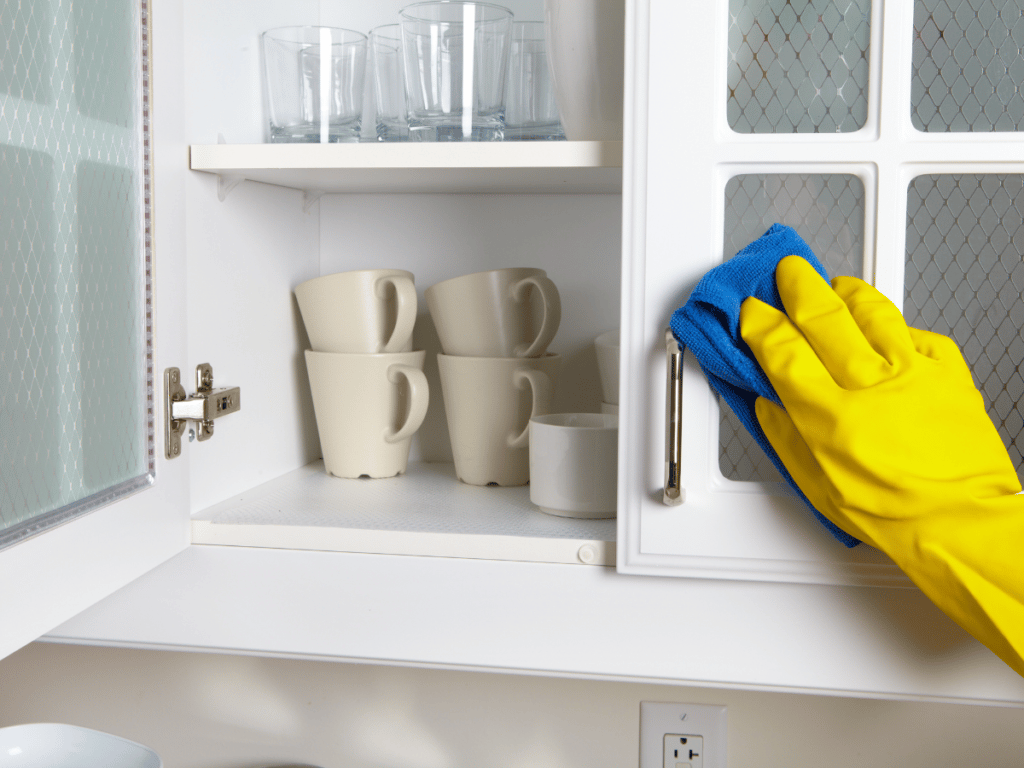 Over the years, your kitchen cabinets have accumulated dirt and grime. Because of this, it is no longer possible to enjoy all their benefits. That's because they can no longer store food and are becoming a major health hazard. Obviously, you want to protect the food you buy with your money, but that is impossible under the present circumstances.
The kitchen is the heart of your home, so give it the attention it deserves. If you have been neglecting this room and its cabinets, now is a great time to get started on cleaning them up.
Here are some tips on how to clean kitchen cabinets easily and fast as possible
Remove all items from the cabinet
Use a vacuum cleaner to remove dust and dirt from the bottom of each shelf and the back
Use a damp cloth with mild soap such as dishwashing liquid and wipe down all surfaces of each shelf, including the sides, and behind them (be careful not to scratch or damage any surface). Let them dry completely before moving on to step 4.
Use an elbow grease cleaner or dish soap with hot water (1:10 ratio) and apply it to the stains that are hard to remove using a sponge or rag. Do not use abrasive cleaners like bleach or ammonia because they can damage painted surfaces easily. You may also use vinegar for removing stubborn stains</strong> without harming the finish too much (but not too often). Let it dry completely before moving on to step 5
Replace any hardware if necessary (screws, knobs, or handles). If any furniture
Also, note these about cleaning your kitchen cabinets
Clean the inside of your cabinets. Wipe down the shelves with a damp cloth, then wipe dry with a paper towel. Use a damp cloth to wipe down the interior sides of your cabinets. This will help remove any dust or grime that may have accumulated there. That's how we care for and craft our modern kitchen design at delta woodworks. If you want to go the extra mile, you can also use some lemon juice mixed with water as an all-natural cleaning solution.
Clean the outside of your cabinets. Wipe down the outside of your cabinets with a damp cloth, then wipe dry with a paper towel. You can also use a slightly more abrasive solution such as Murphy Oil Soap or Simple Green for this step if necessary. Make sure to rinse off any solution that may have splashed onto other parts of your kitchen before it dries so you don't leave behind any residue that could be harmful to your health over time when it is ingested or inhaled in small amounts.
Dust off any cobwebs or spider webs that have accumulated on top of your cabinets and remove any dead insects that may have gotten stuck there over time (if applicable). You may be tempted to vacuum these off instead, but don't.
For all of you who are looking for a fast and easy way to clean your kitchen cabinets, we've compiled this guide. We've taken into account the top 5 ways to clean kitchen cabinets so that when you go over them, you'll have a solid idea of what kind of wipe-down, or spray you should get. As always, remember to use these suggestions as guides and not concrete rules. Try out a few different things until you find something that works best for your situation.
The easiest way for cleaning kitchen cabinets is to do it on a weekly basis. As far as the smell and dirt are concerned, by choosing appropriate cleaners, the task of cleaning can be made more effective. We invite you to our custom art line modern kitchen design showroom. There are numerous kitchen cabinet cleaners that can be used to clean the actual cabinets. These cleaners are designed to remove stains and dirt from the surface of cabinets. By using these cleaning agents, you can easily keep your kitchen cabinets clean by just spraying them on and wiping them off with a damp cloth or sponge.